Steel Magic Shelf installs in seconds with a hammer.
No more drilling.
No more drywall anchors.
Our patented locking nails leave minimal damage to walls.
How Does it Work?
Steel Magic Shelf products use a patented nail and mount system.  All you need is a hammer: just hammer the nails into the mount, and the nails lock into place.  That's it – you're done! You can now install just about anything in seconds.
Our products are just as easy to remove.
Just hammer upward at the base of the mount to remove the mount from the wall. The nails leave only small nail holes behind.
Steel Magic Shelves are reusable. Nails can be detached from the mount after removal. Just tap the nails from the back of the mount with a hammer.
All mounts can be installed traditionally with regular screws.
Steel Magic Shelf Products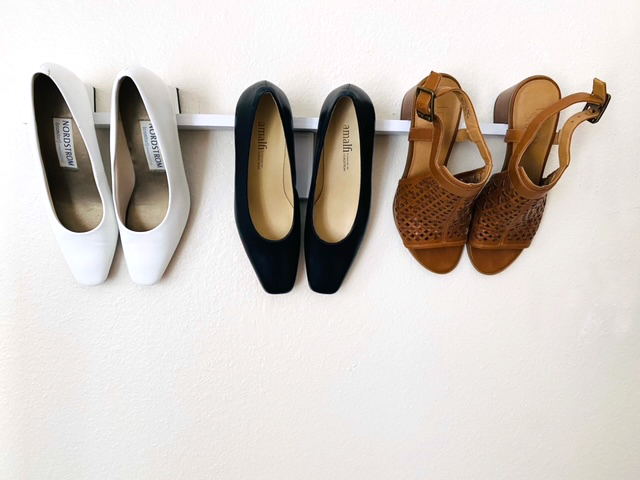 The Shoe Rail is a 1.5" x 24" steel and wood shelf that offers an innovative storage solution for any shoe with a heel. 8 pound limit.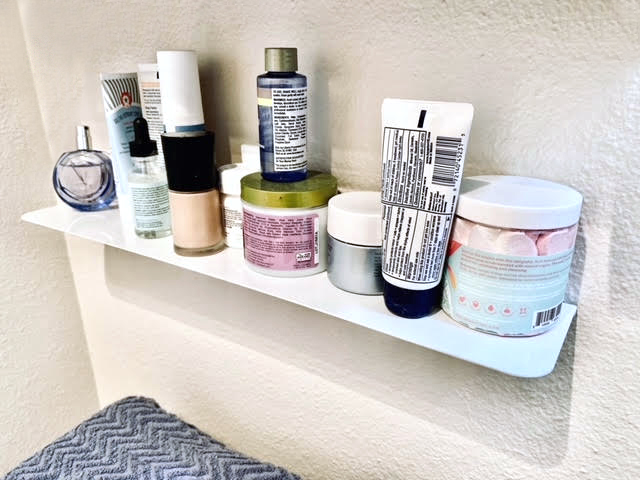 The Ledge Shelf is 4" x 20" modern steel ledge, perfect for just about anywhere. Installs in seconds. 10 pound limit.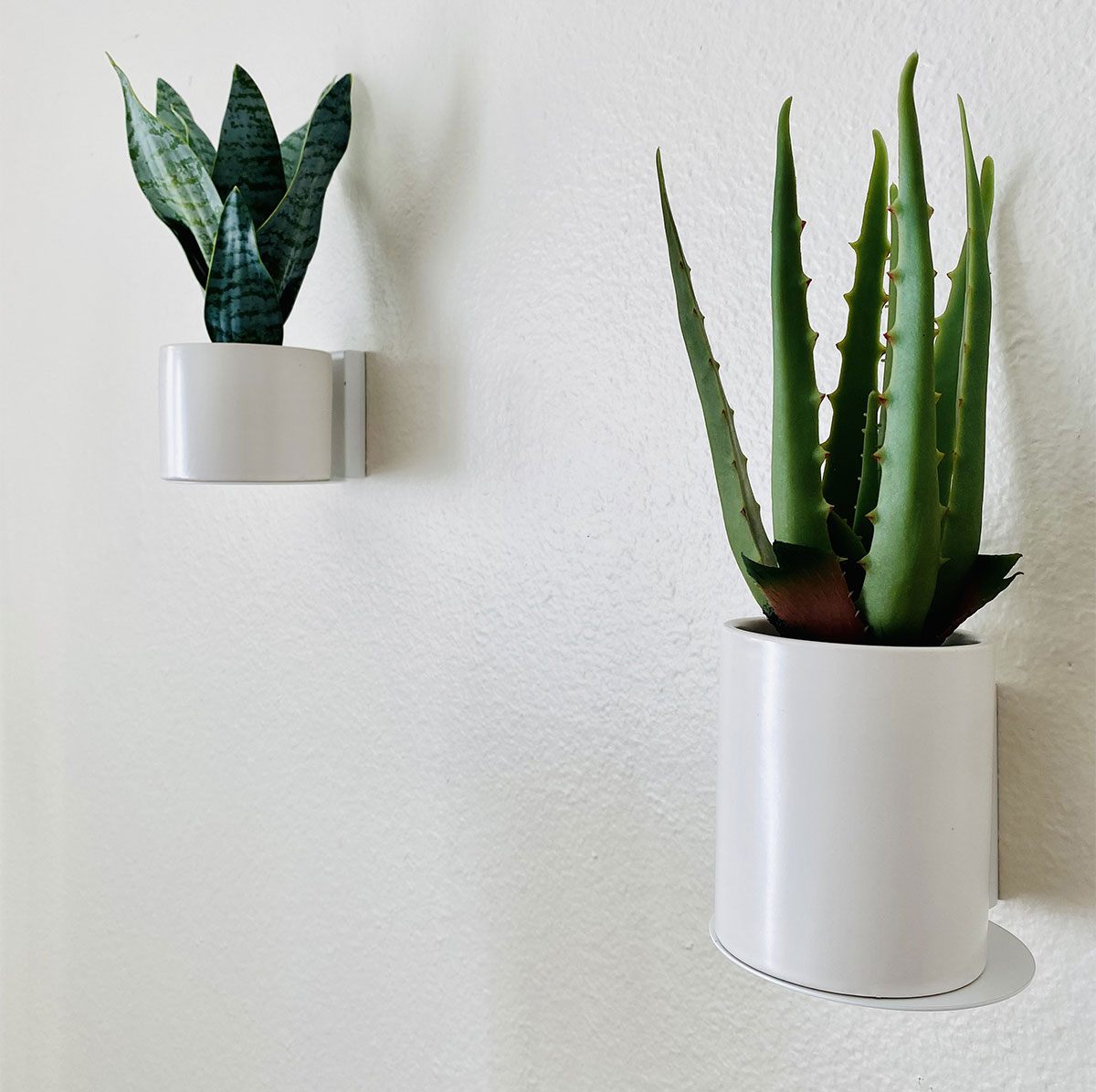 The Dot Shelf is a versatile 4" circle shelf. Perfect for your plant collection! 15 pound limit.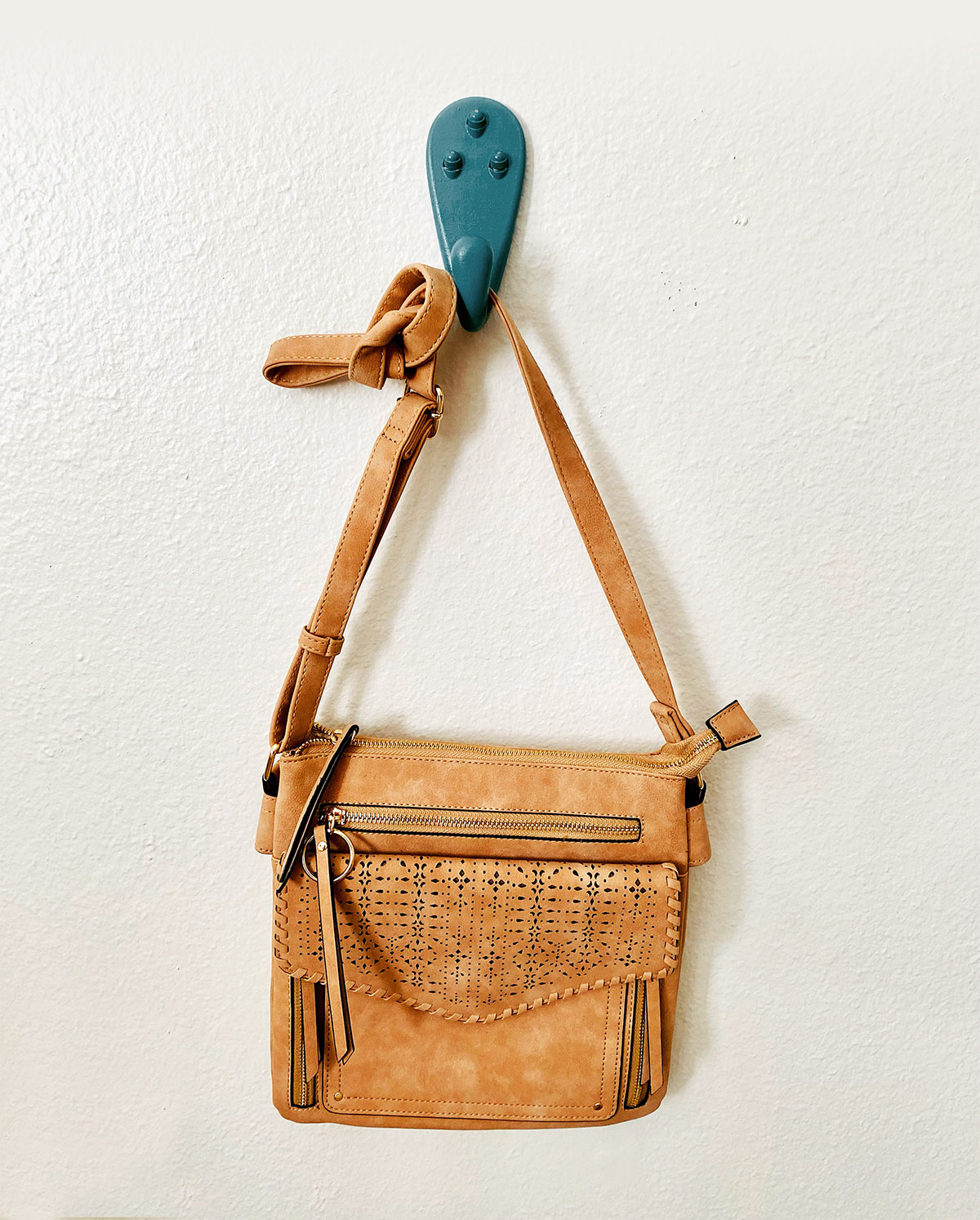 The Hook is a catch-all hook perfect for towels, robes, jackets, and purses. 35 pound limit.
No drills, no studs, no problem.
Join Us
Join our email list and get the latest news on product launches and access to exclusive pre-sale opportunities.
About Us
Steel Magic Shelf was invented by Melanie Cogburn and is based in Austin, Texas.
US Patent 11,111,942
Other patents pending